Should I Take Birth Control Pills?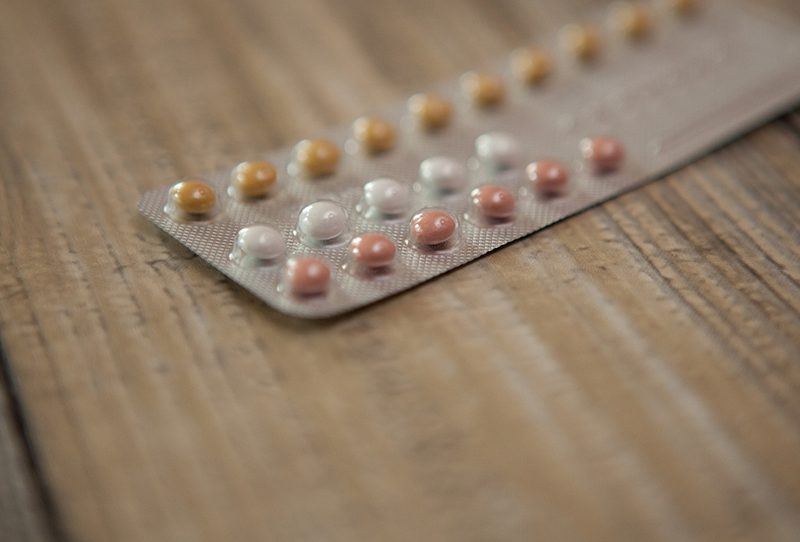 Birth control pills were discovered in the 1960s as a means to contraception with profound implications for society, including separation for women between conception and sexuality. While this most likely had beneficial effects for our society, people have come to see birth control pills as something completely benign, almost like taking a vitamin. Birth control pills contain synthetic progesterone with some synthetic estrogen that inhibits the hypothalamic-pituitary- gonadal axis from functioning properly. This does work very well for contraception, but it also blocks a very important hormonal pathways and has profound implications for the woman who is on birth control. Therefore, the decision to start birth control should not be taken lightly and the patient should always assess if birth control pills are still needed.
Birth control pills have several effects on the endocrine system. First of all, they are high progesterone and low estrogen, progesterone can cause a woman to develop fatigue and gain weight and low estrogen, which can be associated with hot flashes and a general sense of not feeling well. Some but not all patients experience low estrogen symptoms from birth control pills. Birth control pills are marked for their low estrogen, which is good in terms of preventing blood clots and strokes that the estrogen in birth control pills can cause, but bad in terms of women who often need an adequate amount of estrogen to feel well.
Birth control pills lower the bioavailable testosterone. They do this in several ways. One of them is they raise the sex hormone binding globulin (SHBG), which binds total testosterone and makes the bioavailable testosterone or active testosterone lower. This is good if you have high testosterone, but bad if you have low testosterone in that the birth control pills will reduce the bioavailable or active testosterone. Birth control pills also give feedback and lower the LH and FSH from the pituitary, which results in lower estrogen and testosterone. The effect on SHBG is long-lasting, so even if a woman stops the birth control pills, the SHBG could stay high for up to a year and low bioavailable testosterone could result in low libido and is quite common in women on birth control pills and even after they stop them.
Oral estrogens in birth control pills block the action of growth hormone in the liver and give a low IGF- 1, which is a hormonal mediator for growth hormone. This blocking of growth hormone at the receptor is really important, the growth hormone really does not work in women who are taking growth hormone and then go on birth control pills and the patient gets a much lower IGF-1. They need to go up on the dose of growth hormone, which is a very expensive drug if you are taking birth control pills. The higher blockage in the liver also means the growth hormone itself goes up, which can lead to worsening diabetes and higher blood sugars. Dr. Friedman recommends that women who are on growth hormone replacement, not take birth control pills of any type. However, the lowering of IGF-1 also occurs in pretty much all women that are on birth control pills. Low IGF-1 can lead to symptoms of growth hormone deficiency which would include poor sleep, weight gain, joint pain, muscle pain and fatigue, and psychiatric issues. If you are experiencing these symptoms on birth control pills, you might want to have your IGF-1 measured and consider stopping the birth control pills.
Birth control pills also raise the cortisol-binding globulin (CBG) and the thyroid-binding globulin (TBG). The raising of the TBG is not that important as the free thyroid levels and not the total thyroid levels are important. However, if you do look at the total T4 or T3, they will be high on birth control pills. There are some studies that found that women on birth control pills need higher doses of thyroid medication to be euthyroid. Similarly, the high cortisol-binding globulin on birth control pills makes the total cortisol look much higher. Free cortisol is really unaffected. However, many patients come to me with high morning total cortisol that are on birth control pills and concerns they have Cushing syndrome. They do not have that, but this is all an effect of the birth control pills raising the cortisol-binding globulins as explained in Dr. Friedman's article on "Does Having a High Morning Cortisol Mean I Have Cushing's Syndrome?"
For all these reasons, the decision to start birth control pills should not be taken lightly and should be thoroughly discussed with a doctor or an endocrinologist. Most gynecologists heavily prescribe birth control pills and are very concerned with unwanted pregnancies. Dr. Friedman thinks that birth control pills may be overprescribed. Many people stay on birth control pills for years, never questioning if they still need them or not, and if you are having some of the symptoms of low estrogen or low growth hormone, it may be worth a trial of stopping birth control pills. Birth control pills are often prescribed for other reasons than contraception, such as painful periods or regulating cysts that women often outgrow as they get older. If the reason that the woman was put on birth control pills has resolved, it is appropriate to stop them or to at least try going a couple months without birth control pills.
If you would like more information, please do not hesitate to make an appointment or visit Dr. Friedman's website at goodhormonehealth.com.