Weight Loss Drugs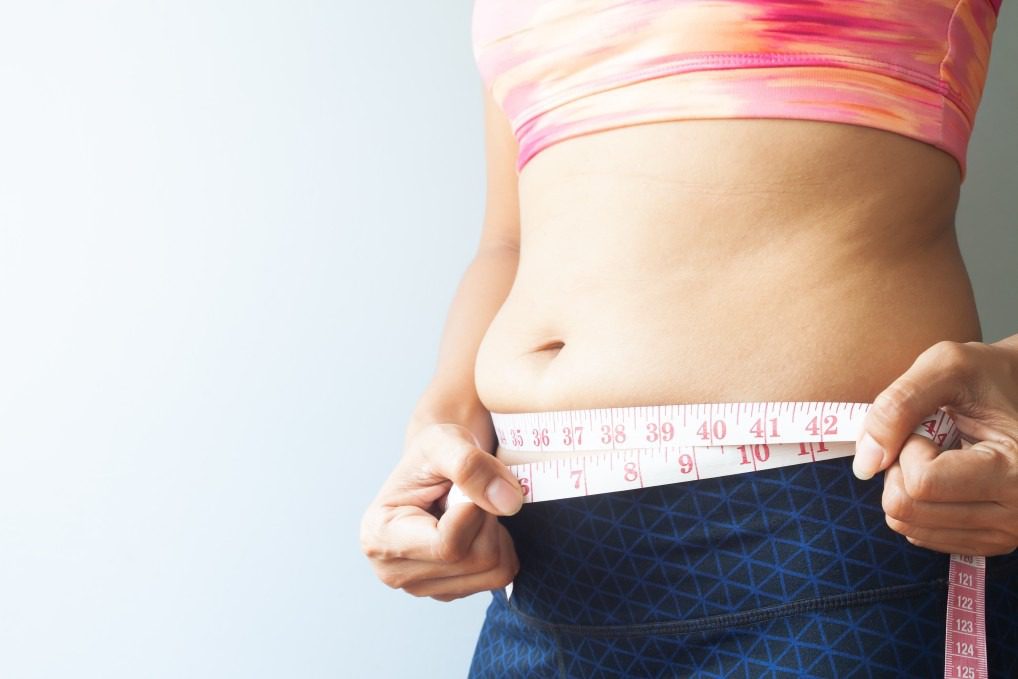 Dr. Friedman's main approach to weight loss is to rule out any endocrine problems, such as hypothyroidism, Cushing syndrome, or growth hormone deficiency, that may lead to weight gain. This is then followed by encouraging the patient to consume a low-calorie diet, and he often recommends eating a large amount of vegetables, as they are low in calories with a large amount of nutrition, as well as to increase exercise. He recommends using an app like Lose It! or MyFitnessPal to track calories. However, many patients need a jumpstart for the weight loss, and this is where weight loss medicine comes into play.
The table below lists available weight loss medicines. Dr. Friedman's favorite medicines are phentermine, phendimetrazine and Ozempic, which is a diabetes medicine. Phentermine and phendimetrazine are low cost and can be used even without insurance coverage. All the other medicines (including Ozempic) are very expensive and patient needs to check with their insurance on coverage. Some will be covered while others may not be covered and some may be covered only if the patient has diabetes.
Phentermine (brand names Adipex-P, Lomaira (8 mg) and Suprenza 15, 30, 37.5 mg) has been around for over 50 years is FDA approved for short-term but not for long-term weight loss. Phentermine was part of the Fen-Phen combination that was quite popular about 20 years ago. Fenfluramine, the drug that is abbreviated Fen, was pulled from the market in 1997 due to valve and lung problems. However, the Phentermine, which is the Phen drug, has remained in use and is actually a quite-effective weight loss medicine. Phentermine works by decreasing appetite and also may have some effects on increased metabolism and is in the family of amphetamine-like drugs. Therefore, the side effects of Phentermine include feeling hyper or jittery, rapid heart beat, increased blood pressure, and trouble sleeping, so it should not be given at night. The drug works quite well short-term in reducing food intake and can often be given before lunch and dinner. The tablets are 37.5 mg in dose and therefore, Dr. Friedman often gives 1/2 tablet before lunch and dinner. In some patients, this keeps them awake at night and therefore, Dr. Friedman may give them a full pill to take in the morning. However, as the drug is only FDA approved for short-term use, Dr. Friedman usually gives this for a period of 2 to 4 months.
Phendimetrazine tartrate is a sympathomimetic amine, which is similar to an amphetamine, used as a short-term supplement to diet and exercise in the treatment ofobesity. Phendimetrazine is available in tablets and capsules. The standard immediate-release form is labeled as PDM, a reference to the active ingredient phendimetrazine. It is a 35mg tablet most often prescribed for use two to three times per day, to be taken orally 30-60 minutes before each meal. The sustainedrelease formula (Bontril SR) is taken as a single dose of one 105mg tablet taken 30-60 minutes before the morning meal each day.
Semaglutide (Ozempic) is a diabetes medicine that has profound and sustained weight loss. It is not an amphetamine like drug so patients who have side effects on Phentermine or Phendimetrazine are likely to tolerate Ozempic. To avoid side effects including nausea and feeling full, it is recommended to go up gradually on the dose of Ozempic (0.25 mg weekly for 1 month, then 0.5 mg weekly for 1 month, then 1 mg weekly). The weight loss is greater at higher doses. Ozempic lowers HbA1c, has cardioprotective effects and improves PCOS and fatty liver disease.
Another FDA approved drug is called Qsymia, which contains Phentermine plus extended release Topiramate. The Phentermine in the drug is actually a lower dose than in Phentermine itself and is usually given as either 15 mg or 7.5 mg of Phentermine compared to the 37.5 mg which is available as Phentermine alone. Topamax is a drug that was originally developed as a seizure drug that was found to have weight loss properties; however, this drughas a lot of side effects and is actually nicknamed "Stupamax" as it often makes people have decreased memory. Qsymia came out in 2012 and has only recently been used. It is available, but there is some difficulty getting it and it is about $160/month, with only about 1 out of 5 prescriptions covered by insurance. Dr. Friedman does not see any advantage of this drug over Phentermine itself. Therefore, Dr. Friedman does not use Qsymia in his patients.
Belviq (lorcaserin) was removed from the market in 2020 due to increased rates of cancer. The FDA does not recommend any special type of cancer screening in those who took Belviq.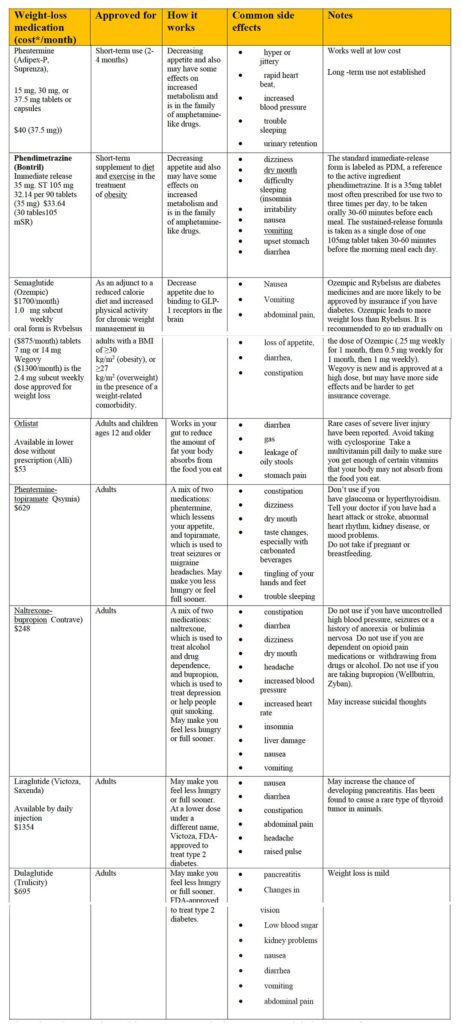 *cost based on GoodRx, without a coupon at the lowest commercial pharmacy, often Costco. Patients should check with their insurance for coverage.
In summary, weight loss medicines can be used to help patients lose weight who have already tried diet and exercise and have already had their endocrine problems treated. The drug that is most successful as a weight loss medicine is Phentermine, with phendimetrazine and Ozempic as other options. Cost can be a factor and patients should check with their insurance for coverage.