I Have Been Diagnosed with Thyroid Cancer, Do I need My Thyroid Removed?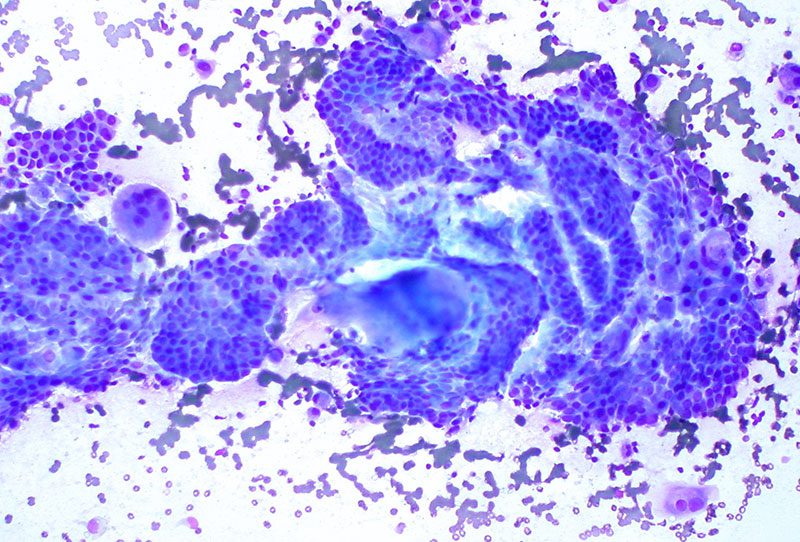 Thyroid cancer is quite common but very few people die from it or have a shortened lifespan because of it. In other words, don't worry. Many people have a thyroid nodule found in their neck area. Sometimes you the patient notices a lump, sometimes the doctor finds it, and sometimes it shows up on other studies such as when CT scans or MRIs are done.
Thyroid function tests if you have a thyroid nodule
If a thyroid nodule is found, the first thing you should do is have your doctor determine your thyroid hormone status by measuring thyroid function tests, especially a TSH level. If you are hyperthyroid and have a suppressed TSH, the nodule could be what is called a hot nodule, in that it makes too much thyroid hormone, which can often be treated with either medicines or radioactive iodine. Hypothyroidism in which the TSH is high, may be part of a Hashimoto gland. If your TSH is high, you should get a TPO antibody measured, and you could be treated with thyroid medicines for it. However, most commonly, you are what is called euthyroid or have normal thyroid tests. In that case, the next step is to have a thyroid ultrasound done.
Thyroid ultrasound
The thyroid ultrasound is crucial to determine who needs to get a thyroid biopsy and who can just watch their nodule. In addition to the maximal size of the thyroid nodule, the ultrasound should state different characteristics of the nodule including echogenicity (lumpiness) and whether the nodule is solid or cystic or a mixture. It will also tell about the shape of the nodule. The radiologist then gives a score called a TI- RADS which goes from 1 (looks very benign) to 5 (looks like it might be cancer). If the TI-RADS score is 3 and the nodule is bigger than 2.5 centimeter, or the score is 4 and the nodule is bigger than 1.5 centimeter or the or the score is 5 and the nodule is bigger than 1 centimeter ,then Dr. Friedman would recommend a fine-needle aspirate (also called a biopsy). If the TI-RADS score is less than these cut-offs, the nodule can be followed, usually with an ultrasound in a year. Thus, all patients with a thyroid nodule should get an ultrasound that helps determine the next course. Thyroid nodules with a higher TI-RADS score are more likely to be malignant, and in those cases the patient may need to get the total thyroid removed. Also, the ultrasounds are looking at lymph nodes, and if any lymph nodes are present, that would be more of a concern and more of an indication for a total thyroidectomy at the time of surgery.
Thyroid biopsy
If the ultrasound suggests a biopsy, it should be done by a specialist who has many years of experience doing thyroid biopsies (Dr. Friedman does not do this procedure). The person who does the biopsy is often a radiologist, endocrinologist, or pathologist, and they put some numbing medicine on you before putting a needle into the nodule. The biopsy is done while you are lying down. Often they put the needle in several times to get multiple samples to make sure they get tissue from the thyroid nodule. This sample gets sent off to the laboratory, where they determine whether it is cancer, possible cancer or not.
Types and treatment for different types of thyroid cancer
There are several different types of thyroid cancer. The most common one by far is called papillary thyroid carcinoma, which occurs in at least 90% of the cases. The next most common is called follicular carcinoma, and then rarely it could be medullary carcinoma or anaplastic carcinoma, or thyroid lymphomas. The pathologist will easily be able to tell about papillary thyroid carcinoma, anaplastic thyroid cancer, lymphomas, and medullary carcinoma. However, in terms of papillary thyroid carcinoma, sometimes it comes back clearly cancer, sometimes it comes back clearly non-cancer, sometimes it comes back not enough tissue to make a determination. If it comes back thyroid carcinoma, it depends on the size of the nodule and whether lymph nodes are involved. If the nodule is smaller than a centimeter, then surgery is not needed. Let me repeat that. Even if you have thyroid cancer, if your nodule is less than a centimeter, it is not recommended to undergo surgery. Of course, if you feel more comfortable having it out, you could have it removed. But in general, Dr. Friedman does not recommend surgery for these small thyroid carcinomas because they are very unlikely to affect people's life. If the thyroid nodule is between 1 and 3 cm, and there are no lymph nodes involved, then Dr. Friedman usually recommends just having that half of the thyroid gland removed, which is called a hemithyroidectomy. This allows you to preserve thyroid function, and you will usually not need to take thyroid medicine. Dr. Friedman also recommends that the ultrasound look carefully to see if there are any lymph nodes. If there are lymph nodes, then most likely a total thyroidectomy is needed, but if there are no lymph nodes and the nodule is between 1 and 3 cm, just taking out the site of the tumor is the recommended procedure.
Follicular Lesions
The problem that often occurs is that follicular thyroid cancers are very hard to tell on biopsy if they are cancer or not. It is rarely determined that it is follicular cancer. They often come back as follicular tumors that look like cancer, and that it would be recommended that the thyroid be removed even though there is only about a 30% chance they are malignant. There is also a category that is quite common, called follicular lesion of unknown significance (FLUS); these are most likely benign and often occur in thyroid glands that have Hashimoto's. If this pathology comes back, then Dr. Friedman recommends checking the TPO antibody, and if the TPO antibody is positive, then could just watch it and repeat the biopsy in a year. If the TPO antibody is negative, Dr. Friedman recommends one additional biopsy, and if that still shows follicular lesion of unknown significance, then he would recommend following ultrasounds every year and seeing if the nodule grows. If it does not grow, it could be watched. The patients who have smaller follicular lesion could also get a hemithyroidectomy (half your thyroid removed).
Total vs Partial Thyroidectomy
Although many other doctors recommend a total thyroidectomy for the papillary thyroid carcinomas and the follicular carcinomas, Dr. Friedman does only recommend taking out half of your thyroid. Usually, people who have the total thyroid removed have more hypothyroid symptoms than people who have hypothyroidism from Hashimoto. For these reasons, Dr. Friedman likes to keep the thyroid in place.
Balance
Dr. Friedman wants to balance the downsides of having aggressive surgery but also wants to make sure the thyroid cancer does not give people problems and spread. It is very rare for thyroid cancers to spread, but a balance between doing the right amount of surgery is what is needed in these cases.
If you are have thyroid cancer and want to take advantage of Dr. Friedman's expertise in this area, please do not hesitate to make an appointment or visit his website at goodhormonehealth.com.
*Photo by Ed Uthman