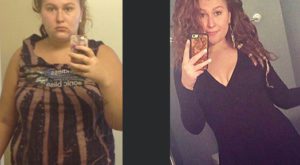 Dear Dr. Friedman,
 It has been about almost three years since our initial visit with you regarding our 19 year old daughter, Rebecca.  We were at our wits end trying to figure out what was wrong with her.  During a five year span, she had  been seen by about 6 doctors – endocrinologists, internists, integrative doctors and naturopaths ranging from the conventional to the extreme. Her blood test results all came back normal and the conventional doctors condescendingly recommended diet and exercise.  During this time she had irregular menses, extreme weight gain and brain fogginess.  By the time we came to see you, she had gained about 100 pounds and we did not know where it would stop.
Our first consultation was a breath of fresh air.  You listened to every complaint and took everything seriously. You must remember my husband's intricate five page chart that chronicled her medical history!  You understood that there was a problem and did not belittle it and make her feel like it was in her head!  We got the impression that you would not rest until you figured out what was wrong with her.  And you did figure out what was wrong with her and put her on the correct medication to get her on the right track. You diagnosed her with PCOS, an underactive thyroid and growth hormone deficiency and replaced the necessary hormones. We especially like that you are open to vitamins that are being shown to help with PCOS like inositol. This vitamin is contributing to her weight loss and we found it on your website webinar.
As parents, a great weight has been lifted off of us (no pun intended).  It is emotionally excruciating to have your child suffer and not have anyone acknowledge, much less help them.  We are forever indebted to you.  God has given you a gift and you use it wisely.
As you can see by her before and after pictures, she is a beautiful, energetic, young woman now! She has now lost 70 pounds along with a healthy diet and exercise and wants to lose another 30 to bring her back to her natural weight. I  also became a patient of yours when I had gone through multiple endocrinologists with my underactive thyroid and I now feel great!.  I am coming to see you with my older daughter, Sarah, who has debilitating headaches and irregular menses and is fine according to all doctors that we have seen!  My two daughters and I are living proof that endocrine problems are genetic.
 You once said to me "I'm an endocrinologist not a magician, but I don't know……!"
 Thank you from the bottom of our hearts!
 Mary and Phil