Dr. Friedman hosted a talk on thyroid and hormonal problems on Sunday February 16, 2014. Please click here to view the videoconference. Stay tuned to find out about the next Goodhormonehealth videoconference.

MORE CONVENIENT AND AFFORDABLE APPOINTMENTS IN 2014!

In person appointments (for all new patients except those who live in California more than 2 hours away from Dr. Friedman's office).......$450/hr
Tuesday nights from 5:30 to 10:00 p.m. Schedule by sending an email to mail@goodhormonehealth.com.

E-mail Appointments.......$130
Dr. Friedman will respond to an email containing your questions at any time to established patients. Please have $130.00 payment, list of medications, change in symptoms, and the email itself sent to mail@goodhormonehealth.com by 5:00 PM the night before. He will send you a reply, with a formally typed dictation, in four days or sooner.

20" Phone Appointments.......$170
Dr. Friedman offers 20" phone appointments to establishedpatients outside of Southern California, Wednesday, Saturday, and Sunday evenings. For the Wednesday night appointment, payment is due by 5PM, Tuesday night; for the Saturday and Sunday night appointments, payment is due by 5PM, Thursday. This appointment is required to review records such as for approval for surgery. A dictation will be provided.

10" Drive by Phone Appointments.......$125
For patients who have questions in which no access to their chart is needed, Dr. Friedman offers 10" drive by appointments to all established patients Monday – Thursday, 5:00 PM – 7:00 PM, PACIFIC TIME (please adjust time for your time zone,) and 7:00 AM, Friday morning, PACIFIC TIME (please adjust time for your time zone.) These time frames will change in the spring after the time change. A dictation will be provided.

Dr. Friedman's FaceTime appointments are available to California patients who live 2 hours or more from Dr. Friedman's office: please email mail@goodhormonehealth.com.


---
Click here for a patient assistance program for patients with possible Cushing's syndrome that includes help with doctor's visits and testing"

Earn $$ for Adult Growth Hormone Deficiency

King Pharmaceuticals LLC has initiated a recall of LEVOXYL due to complaints from pharmacists and patients of an uncharacteristic odor after some LEVOXYL bottles have been opened. The odor is not likely to cause any adverse health consequences, but the company expects the LEVOXYL may not be available until January 2014. Dr. Friedman recommends that patients on LEVOXYL be switched to other brand T4 preparations, such as Synthroid, Unithroid or Tirosint, but not generic levothyroxine. If you need to have the brand of your T4 changed, contact Dr. Friedman's office with your preferred brand or schedule an appointment with Dr. Friedman to discuss further.

Dr. Friedman gave talks on hypopituitarism and Cushing's Syndrome at the Magic Foundation Adult Convention (for patients with pituitary problems) on Sunday, April 21, 2013 in Las Vegas. The 2013 conference had the highest attendance of any Magic Foundation Adult Convention and many of the attendees were Dr. Friedman's patients. To view his slides, please click here.

Dr. Friedman is now approved to offer telemedicine appointments to NEW patients in California
Interested in receiving the goodhormonehealth newsletter from Dr. Friedman that will keep you abreast of new developments in Endocrinology?

If so, sign up here
Dr. Friedman's new book, The Everything Guide to Thyroid Disease is now available on Amazon. Read Mary Shomon's review of Dr. Friedman's new book.

Need growth hormone testing, but do not want to get the low blood sugar following an ITT? Dr. Friedman is now performing the glucagon stimulation test for growth hormone testing, see the ETLA page.

Read Dr. Friedman's article on episodic Cushing's diagnosis.

Magic Foundation helped 14 patients and is now depleted, but looking for additional donations.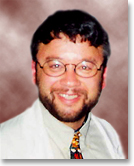 So many of us believe that fatigue, weight gain, loss of libido and other problems are just symptoms we must learn to live with. What if these symptoms are not the result of stress, diet, or aging, but are actually caused by a hormonal disorder? Symptoms of hormone deficiency or excess may be subtle and difficult to diagnose. Many hormonal problems are misdiagnosed as depression, especially in women.

You know your own body better than anyone else, and you know when something is wrong. Dr. Friedman is a compassionate, caring physician who will listen carefully to your concerns and work with you to establish a treatment plan. As an experienced, board-certified endocrinologist and researcher, he has the capabilities to diagnose and treat even the most difficult hormonal problems.

Dr. Friedman has found that some of his patients suffer from undiagnosed pituitary or adrenal problems. These include many people suffering from Cushing's disease, which can present a baffng array of symptoms and is frequently misdiagnosed. Other patients may have pituitary or adrenal insufficiency, which has numerous symptoms and is equally hard to diagnose. Dr. Friedman is a world expert in these difficult-to-diagnose diseases and he welcomes inquiries from patients and their physicians.

Now, get free newsletter information on endocrine issues. Older articles are available on our archive page.

Click on the article or link of interest to you :

Theodore C. Friedman has established a private practice specializing in treating adult patients with adrenal, pituitary, thyroid and fatigue disorders.

Dr. Friedman's practice is located at 1125 S. Beverly Dr., Suite 730, Los Angeles CA 90035. For an appointment or more information, please call (310) 335-0327

Dr. Friedman did his residency at the University of Michigan and his fellowship in Endocrinology at the National Institutes of Health.

He is professor of Medicine at UCLA and Charles R. Drew University and is on staff at Cedars-Sinai Medical Center . Dr. Friedman is the Chairman of Medicine, and the Chief, Division of Endocrinology, Metabolism and Molecular Medicine, Charles R. Drew University and Chief, Division of Endocrinology, Martin Luther King, Jr. Multi-Service Ambulatory Care Center (MACC). He is an Endowed Professor of Cardio-Metabolic Medicine.



(see full Curriculum Vitae)
Many common symptoms are due to undiagnosed hormonal deficiencies. Do you have some or all of the following symptoms?


Severe fatigue
Depression
Dizziness on standing
Sleep disturbances
Weight gain in spite of dieting



Loss of memory
Trouble concentrating
Carbohydrate cravings
Decreased interest in sex
If so, you may have undiagnosed:



Growth hormone deficiency
Mineralocorticoid insufficiency
Testosterone deficiency
Insulin resistance
Impaired conversion of thyroid hormone

Thyroid disease
Cushing's Syndrome
Adrenal insufficiency
Vitamin D deficiency
(see symptoms table)
Dr. Friedman strongly believes that each patient needs individualized exercise and diet regimens to optimize their hormonal and neurotransmitter makeup.

Dr. Friedman is not an anti-aging doctor and only prescribes hormones to patients with hormone deficiencies. Taking hormones if they are not indicated may be dangerous.

© Copyright 2001, GoodHormoneHealth.com.
All rights reserved._

Dr. Friedman's web site does not offer medical advice .These materials are offered for information purposes only. Do not act or rely upon information from goodhormonehealth.com without seeking professional medical advice. Additionally, the transmission of information from the web site, goodhormonehealth.com to you, is not intended to create nor does create a physician-patient relationship between you and Dr. Friedman.