Home

Symptoms, Diagnoses, Treatment

Article Archives

Meet Dr. Friedman

What Our Patients Have to Say

Clinical Trials / News

Related Health Links

Endocrine Testing of L.A.

Location

Contact Us and Schedule an Appointment

Talks

Goodhormonehealth News


For Cushing's, Growth Hormone Deficient and Hypopituitary Patients

Order your I've been to see the Cushing's Wizard car magnets, sweatshirts and other Cushing's gift items at Zebraesque

Dr. Friedman hosted an informative webinar on the posterior pituitary hormones, AVP and oxytocin on September 12, 2016. To listen, please click here.

Dr. Friedman spoke at the The MAGIC Foundation's Annual Adult Convention on July 22, 2016. His topics were: Familial Cushing's: Could it Be Genetic?, What To Do When Cushing's Returns, and How Pituitary Hormones Affect Weight and Sleep.

Hear Dr. Friedman's interview on HER Radio on the "The 3 S's: Stress, Sleep Deprivation and Social Jet Lag" at radiomd.com

Hear the interview on the Joel Osteen radio show with Kelly, the mother of a daughter with Cushing's Disease who went to see Dr. Friedman.

Dr. Friedman and Dr. Dae hosted a videoconference on "Hormonal and Nonhormonal Treatment for Menopause". Dr. Dae also has information about an online course , "Welcome to Kitchen Magic" and you can sign up here.

Dr. Friedman, an Endocrinologist in Los Angeles (goodhormonehealth.com) and Dr. Dae, a Naturopath in Washington DC teamed together to host a videoconference on "Eating Well to Reverse and Prevent Diabetes, Hormone Imbalances, Fatigue and Obesity".

Dr. Friedman hosted his videoconference on Hormones and Weight Loss on Sunday December 13, 2015 at 6 PM PST. The video of it may be seen here: Hormones and Weight Loss

Read Dr. Friedman's interview with Dr. Dae on The Many Benefits of Drinking your Fruits and Veggies.

See Dr. Friedman on Channel 7 News August 10, 2015, Dancing With Doctors: A New Program For Obese Patients.

Read Dr. Friedman's interview on Redbookmag.com, 7 Foods That Balance Your Sex Hormones.

See Dr. Friedman's new video on subcutaneous testosterone injections here. Dr. Friedman hosted a talk on "Hypopituitarism and Growth Hormone Deficiency" on October 5, 2014. Please click here to view the videoconference. Stay tuned to find out about the next Goodhormonehealth videoconference.

Dr. Friedman hosted a talk on "Adrenal insufficiency: how to diagnose and treat" on Sunday June 8, 2014. Please click here to view the videoconference. Stay tuned to find out about the next Goodhormonehealth videoconference.

Dr. Friedman talked on Adrenal insufficiency and the myth of adrenal fatigue on HER Radio on August 21, 2014. Listen to the broadcast here.

Dr. Friedman talked on Hypothyroidism and hair loss in women on HER Radio on November 28, 2013. Listen to the broadcasts here AND here
Dr. Friedman held an informative webinar on Salivary cortisol testing on your Smartphone, Sunday November 19th at 6:00 PM PST (9:00 PM EST). To listen, please click here. (The sound quality is poor for the first 5 minutes, but after that it is fine.)

Dr. Friedman's informative webinar on the endocrine causes of hair loss in women may be seen here.

Dr. Friedman hosted an informative webinar on Craniopharyngiomas and hypopituitarism on Sunday May 21, 2017. To listen, please click here.

Dr. Friedman and Angela Grassi, MS, RDN of the PCOS Nutrition Center gave an informative webinar on medical and nutritional approaches to polycystic ovarian syndrome (PCOS). PCOS is a common endocrine disorder in women that is characterized by irregular periods, infertility, difficulty losing weight, extra facial and body hair, hair thinning and high testosterone levels. Dr. Friedman explained why PCOS occurs, and how Endocrinologists make the diagnosis and medical treatments for PCOS. Angela discussed supplements for PCOS including Resveratrol and Ovasitol (Inositol) as well as dietary approaches.

Dr. Friedman is now approved to offer telemedicine appointments to NEW patients in California
Interested in receiving the goodhormonehealth newsletter from Dr. Friedman that will keep you abreast of new developments in Endocrinology? If so, sign up below:
Need growth hormone testing, but do not want to get the low blood sugar following an ITT? Dr. Friedman is now performing the glucagon stimulation test for growth hormone testing, see the ETLA page.

Read Dr. Friedman's article on episodic Cushing's diagnosis.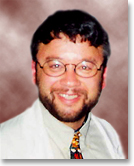 So many of us believe that fatigue, weight gain, loss of libido and other problems are just symptoms we must learn to live with. What if these symptoms are not the result of stress, diet, or aging, but are actually caused by a hormonal disorder? Symptoms of hormone deficiency or excess may be subtle and difficult to diagnose. Many hormonal problems are misdiagnosed as depression, especially in women.

You know your own body better than anyone else, and you know when something is wrong. Dr. Friedman is a compassionate, caring physician who will listen carefully to your concerns and work with you to establish a treatment plan. As an experienced, board-certified endocrinologist and researcher, he has the capabilities to diagnose and treat even the most difficult hormonal problems.

Dr. Friedman has found that some of his patients suffer from undiagnosed pituitary or adrenal problems. These include many people suffering from Cushing's disease, which can present a baffng array of symptoms and is frequently misdiagnosed. Other patients may have pituitary or adrenal insufficiency, which has numerous symptoms and is equally hard to diagnose. Dr. Friedman is a world expert in these difficult-to-diagnose diseases and he welcomes inquiries from patients and their physicians.

Now, get free newsletter information on endocrine issues. Also, older articles are available on our archive page.

Click on the article or link of interest to you:
Ellen, Paul, and Abby: A heartwarming story of a challenging but rewarding pregnancy. Ellen and Paul both had pituitary surgery, and Ellen a BLA. Read their story!
--NEW!!

Theodore C. Friedman has established a private practice specializing in treating adult patients with adrenal, pituitary, thyroid and fatigue disorders.

Dr. Friedman's practice is located at 1125 S. Beverly Dr., Suite 730, Los Angeles CA 90035. For an appointment or more information, please call (310) 335-0327

Dr. Friedman did his residency at the University of Michigan and his fellowship in Endocrinology at the National Institutes of Health.

He is professor of Medicine at UCLA and Charles R. Drew University and is on staff at Cedars-Sinai Medical Center . Dr. Friedman is the Chairman of Medicine, and the Chief, Division of Endocrinology, Metabolism and Molecular Medicine, Charles R. Drew University and Chief, Division of Endocrinology, Martin Luther King, Jr. Multi-Service Ambulatory Care Center (MACC). He is an Endowed Professor of Cardio-Metabolic Medicine.



(see full Curriculum Vitae)
Many common symptoms are due to undiagnosed hormonal deficiencies. Do you have some or all of the following symptoms?


Severe fatigue
Depression
Dizziness on standing
Sleep disturbances
Weight gain in spite of dieting



Loss of memory
Trouble concentrating
Carbohydrate cravings
Decreased interest in sex
If so, you may have undiagnosed:



Growth hormone deficiency
Mineralocorticoid insufficiency
Testosterone deficiency
Insulin resistance
Impaired conversion of thyroid hormone

Thyroid disease
Cushing's Syndrome
Adrenal insufficiency
Vitamin D deficiency
(see symptoms table)
Dr. Friedman strongly believes that each patient needs individualized exercise and diet regimens to optimize their hormonal and neurotransmitter makeup.

Dr. Friedman is not an anti-aging doctor and only prescribes hormones to patients with hormone deficiencies. Taking hormones if they are not indicated may be dangerous.